A URL Shortener RESTful API
+ Get up and running in minutes, no sales calls or presentations
+ Free SSL certificate for all of your domains
+ Create unlimited branded short URLs
+ Track unlimited clicks for every URL
+ Enterprise grade load balancing, throttling and tracking
+ Integrate with 5,000+ apps via Zapier
+ Pay-As-You-Go or Subscribe & Save Plans
+ Custom pricing for Corporate and Enterprises
+ Friendly pricing for Non Profit & Education
+ Exclusive official.fyi domain for local Governments!

No pushy sales calls, meetings or emails, ever.
Just an awesome SaaS service built by developers, for developers.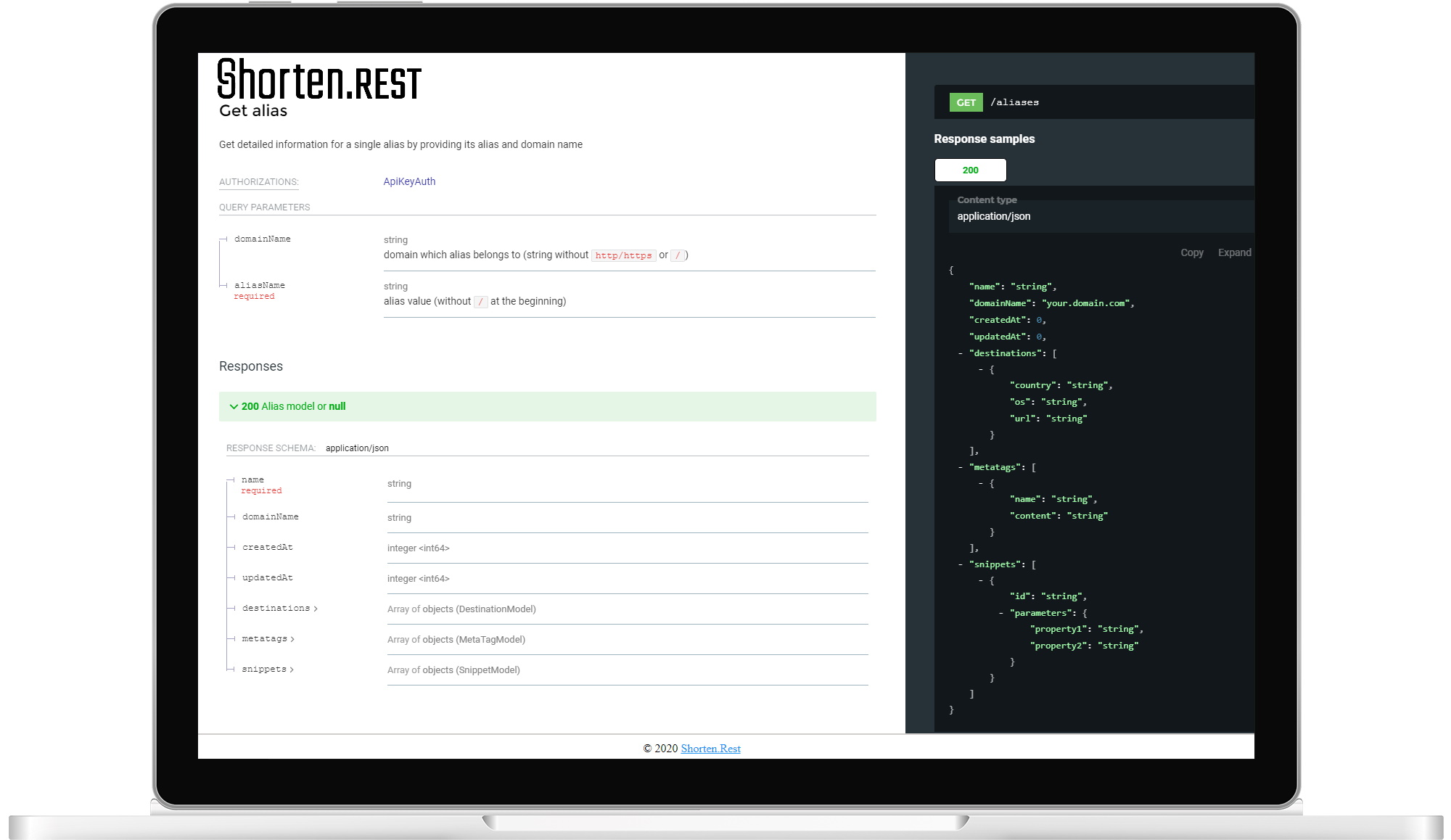 Features
A URL Shortener API You Can Depend On
---
Building enterprise grade technologies is not just something we do, it's our passion.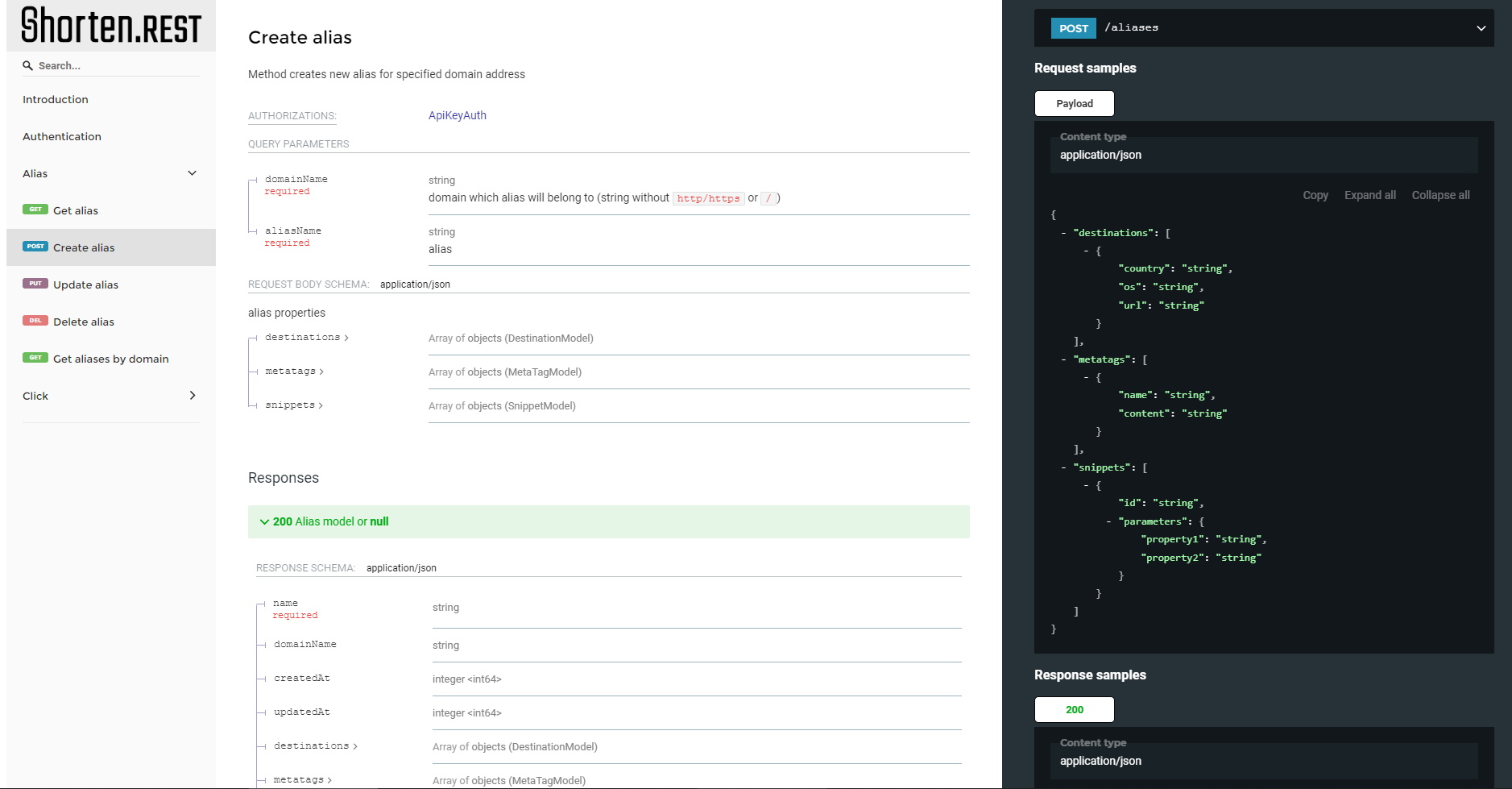 OG:Meta Support
Your links will look great wherever they are seen and shared.
URI's in Any Language
Customize your URI's to be localized & meaningful for your audience.
Enterprise Grade Click Tracking
Gain an in depth understanding of your traffic trends & behaviors.
Blazing Fast Redirects
Running on the fastest servers, using the hottest multi-cloud technologies.
Custom Branded Domains
Point & use your top level domain or subdomain.
SSL Certificates For Every Domain
Get a free SSL certificate for each of your domains.
all purpose url shortener
Supported Link Types
---
Short URLs For Every Need
Plans & Pricing
Start Shortening URLs Using Your Own Domain in Minutes!
No Pushy Sales Calls, Emails or Meetings, Ever.
No Hidden Fees. No Commitment.
Pay For What You Use With Our Indie Plan.
Prepay & Save With Our Premium Plans.
Start a 7 Day FREE Trial Now. No CC Required!
Indie
Billed Monthly
$0
50 Free API Calls / Month
Unlimited URLs
Unlimited Clicks
1 Branded Domain
Free SSL Certificate
$0.02 / API Call
3 API Calls / Second
99.99% Up-time Guarantee
Connect To Any App
See All Features...
Happy Customers
---
Join Thousands of Satisfied eComm, Communications, SaaS & Marketing Automation Customers Using our URL Shortening Platform All Over The World.
Shorten.REST is the most reliable and customizable solution we've found to date. It is 10X better than Ow.ly or Yourls & 100X more affordable than Bitly!

Getting our branded URL shortener up and running only took minutes. We were able to deploy 1,000's of URL's without fail and within the hour.

The link tracking is fantastic! The ability to easily export all raw click data to further visualize in our own tools has enabled to automate real time campaign optimizations that increase performance 25%.

Samantha
Advertising Agency
Being able to edit and optimize our short links post creation has enabled us to fully optimize our onboarding experience and ongoing communication funnels.

Due to the nature of our business we require to create large batches of links in short periods of times. Shorten.rest has proven itself to be the most reliable solution that solves this need.

Custom Plans For Any Team Size
NGO's & Academia
At Shorten.REST we are passionate about supporting Non Profit's and Academia.
Contact us to learn about our custom plans and pricing.
Corporate & Enterprise
Visit our Features page to compare our Indie, Business & Scale plans & pricing.
Contact us to learn about our Enterprise & Corporate plans.