Shorten.REST
Chrome Extension
THE most powerful URL Shortening extension Social Media & Digital Marketers could ask for.
---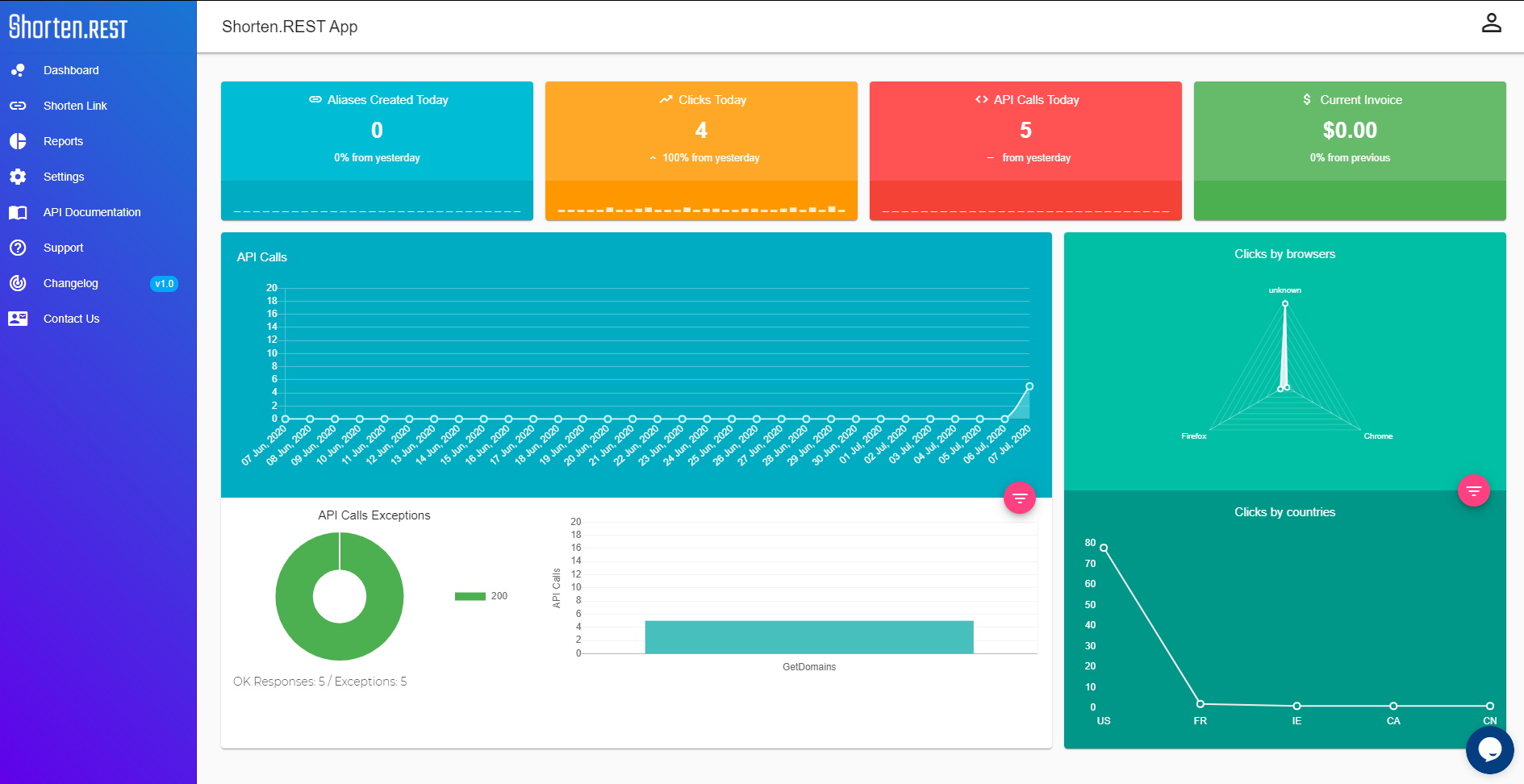 FeatureS
Shorten >> Style >> Pixel >> Set UTM's & Share In Seconds
---
Multiple Branded Domains + FREE SSL Certificates
Shorten.REST Chrome extension allows you to create and manage short URLs for all of your domains. Depending on your subscription plan you are able to bind up 25 distinct branded domains to your account - making it the ultimate tool to social media managers and agency marketers that handle multiple brands.
Every branded domain you bind automatically gets a free SSL certificate which allows you to create secure https short URLs!
Set Meaningful Aliases (Vanity URLs)
Customize your short URLs and give them meaning!
Each branded domain is it's own unique entity, thus all of the special aliases are available to you. Easily make short URLs to support sales, promotions, specials and more.
You can also search and update your existing short URLs in seconds.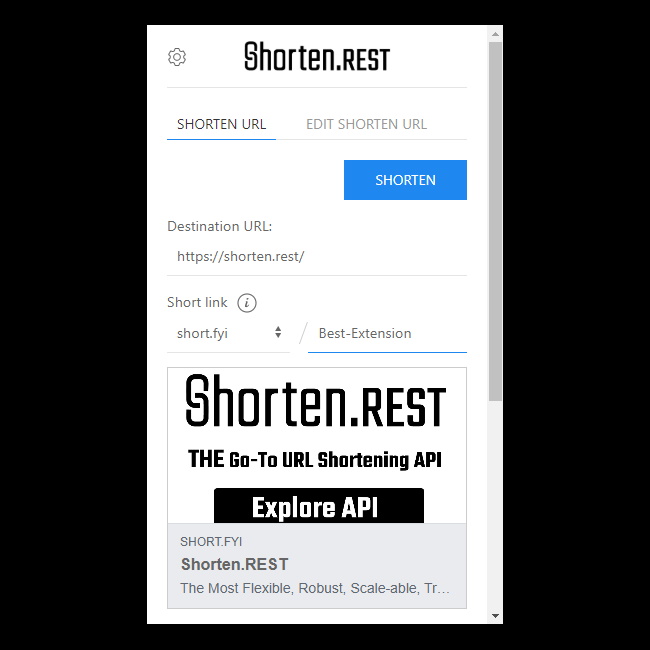 Style & Optimize OG:Meta For High CTR's
Customize how your short URL will look when shared on Social Media platforms and messaging apps like WhatsApp and Messenger.

Make sure your URL is optimized to yield the highest click through rates possible by styling the Preview Image, Title & Description.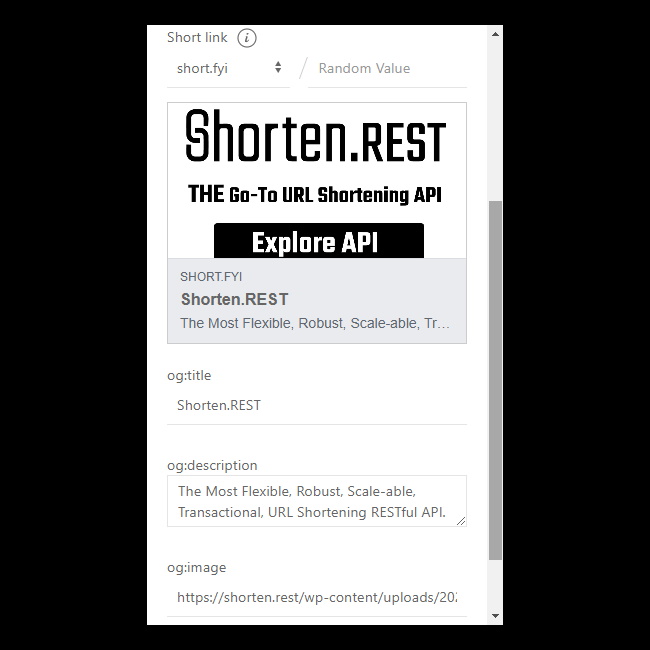 Set Your Retargeting & Tracking Pixels
Easily add retargeting & tracking pixels to each URL.
You custom events will fire on click allowing you to capture additional data and create highly specified segments and retargeting pools.
For your convenience we have already added snippets for the following source, all you need is to add your tracking ID and custom event (if you have one): Facebook PIxel, Google Analytics, Google Adwords Conversion Pixel, LinkedIn Pixel, Taboola Pixel, Bing Conversion PIxel, Pinterest PIxel & Snapchat Pixel.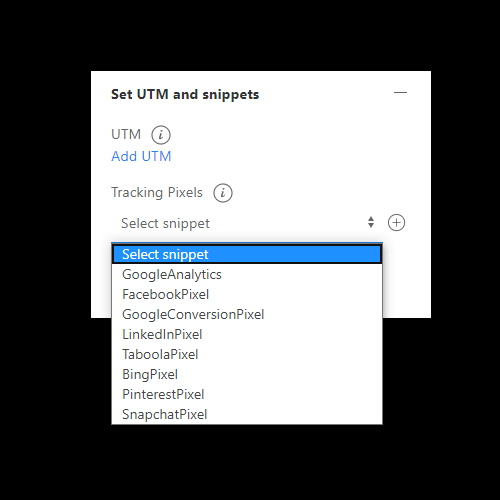 Add Your UTM's
Customize UTM's for each URL for the ultimate tracking experience. UTM's are added to the destination URL and allow you to easily capture campaign data in your analytics software.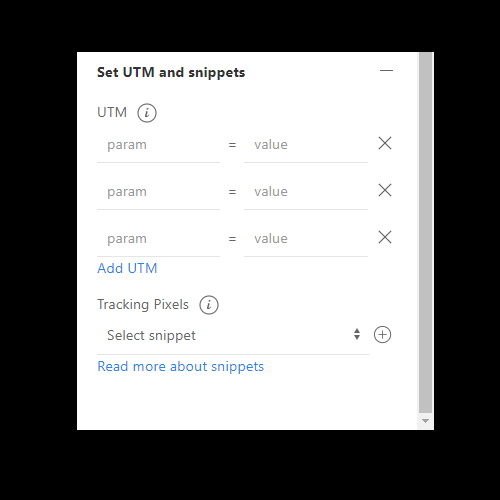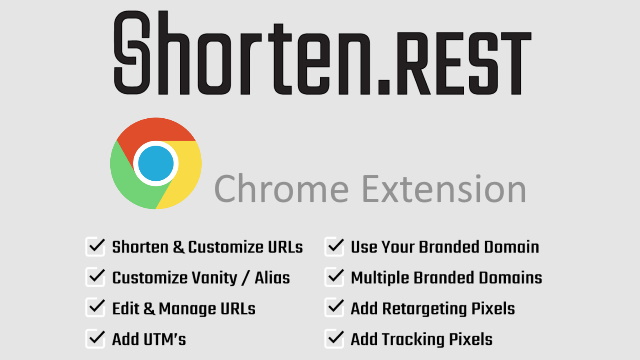 Install Our Extension Now
Easily install our chrome extension from the Google Chrome Web Store.
Install Now