With Shorten.REST's Zapier integration having just gone live, we thought we'd take a look at what Zapier does and how you can combine it with Shorten to automate a whole variety of processes within your business.
What is Zapier?
Zapier, put simply, is a way to connect different apps so you can move data between them. When something happens in one app, you can make something else happen in another. For businesses that spend a lot of time on repetitive manual processes, it's a great way to save time and money as well as ensure accuracy.
As a very simple example, imagine you have a web form collecting customer details, and you'd like that data added to a Google Sheet. This is possible with Zapier.
There are a couple of main reasons you might want to use a link shortener like Shorten. One is to make long, unsightly links easier to handle, another is to be able to get click stats on that link.
Create shortened links with Zapier
In this example, we're going to imagine a scenario where you want to trigger a zap every time you create a new post on your blog, take the link, shorten it and add it to a Google Sheet.
First, go into Zapier and click "Make a Zap". First you need to select your trigger app. Zapier integrates with popular blogging tools like WordPress and Webflow, but you can also connect an RSS feed like we are.
When you've selected a trigger, you'll need to configure it – in this case providing the RSS feed URL.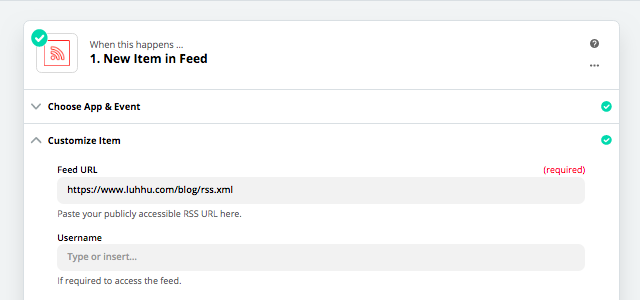 Next, click to test the trigger, and you should see your most recent post come through as a sample.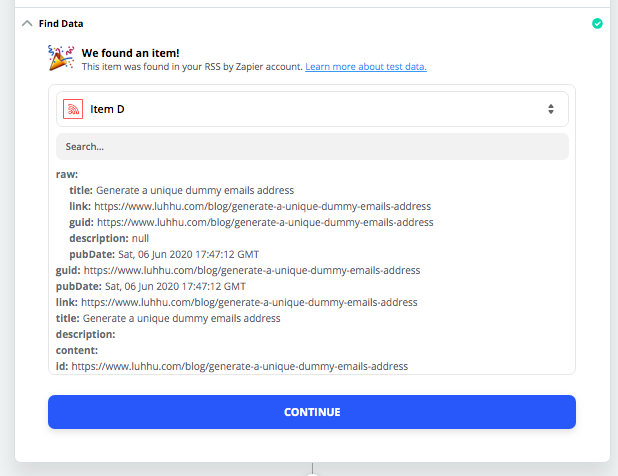 As well as a trigger, every zap needs at least one action step. This is where you control what happens once your zap has started running. In our example we want to shorten the URL of the blog post that was just published.
Click the + symbol to add an action step and then select 'Shorten.REST' as the app and 'Short Link' as the action type.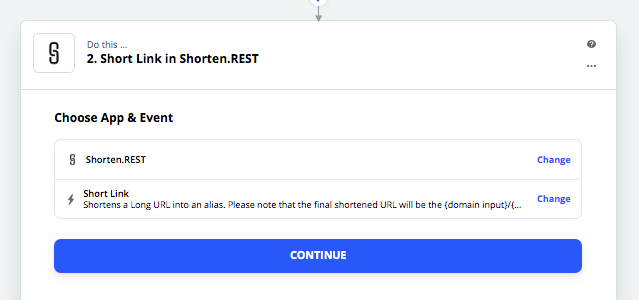 On the next tab, you have a few options, only one of which is required – the URL you want to shorten. You can also select what you want the shortlink alias to be (that bit after the slash), and set which domain to use.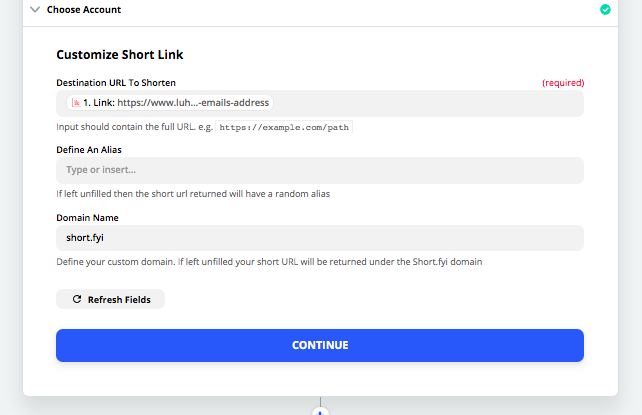 Test this step like you did the trigger, and the output will be a shortened link.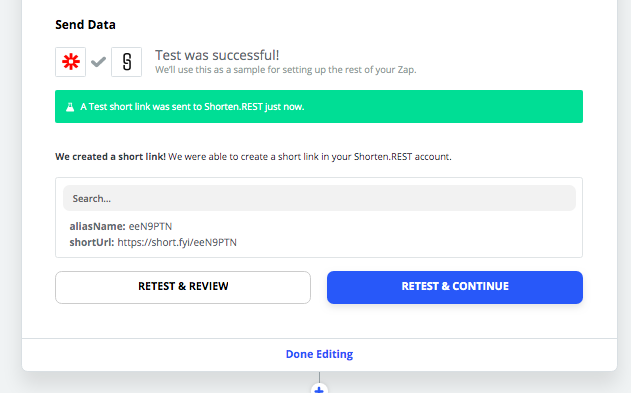 Finally, we want to write that link to a new row on a Google Sheet. Go ahead and add another action step and select 'Google Sheets' as the app and "Create Spreadsheet Row" as the action type.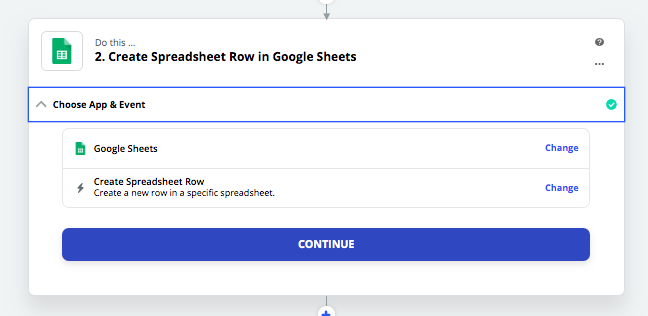 Before doing this, you'll want to create a spreadsheet that looks something like this: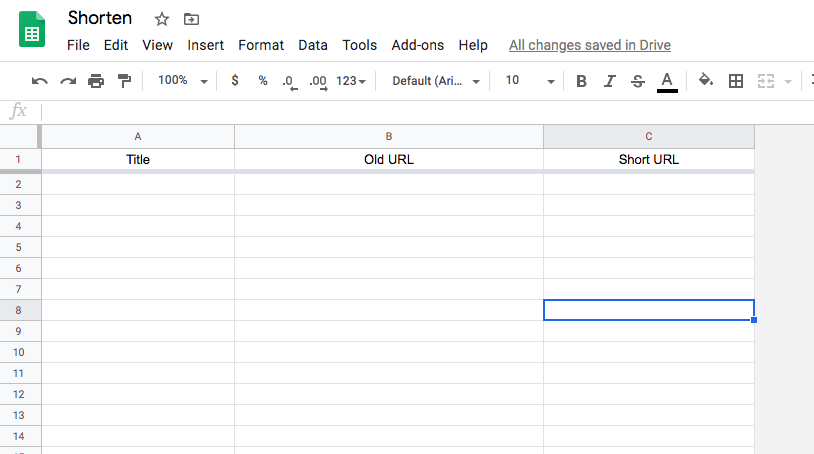 Back in Zapier, you'll should then map data into the columns like this: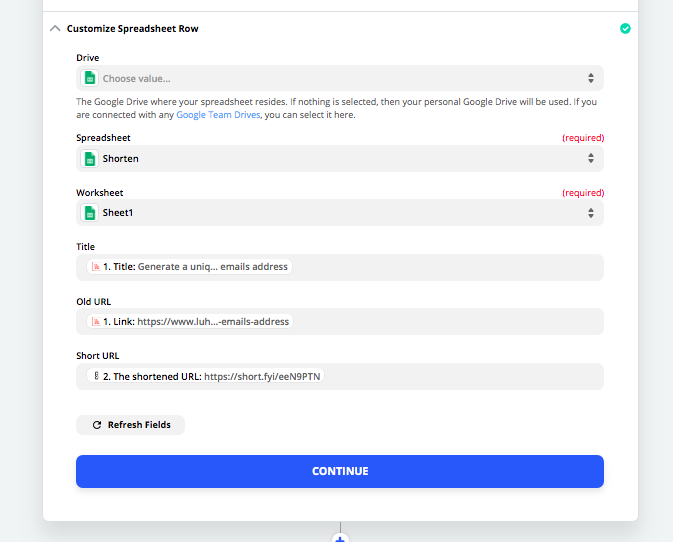 If you test your new action step, you'll see this appear in your Google Sheet:

Congratulations! You've just created your first zap with Shorten.
This post was contributed by Andrew Davison, the founder of Luhhu – a Zapier agency and automation specialists. They help customers save an average of 35 hours per week on business admin, by building complex, highly customized automation processes.