If you want to increase the number of free API calls/month, and/or the number of API calls/second, you will need to upgrade your plan.
You can compare Shorten.REST URL shortener plans here.
If you do decide to increase your plan, go to your account dashboard within the Shorten.REST app. In the top right corner of the page, click on the profile icon, and click "Profile".
A subscription management pop up should appear on your screen.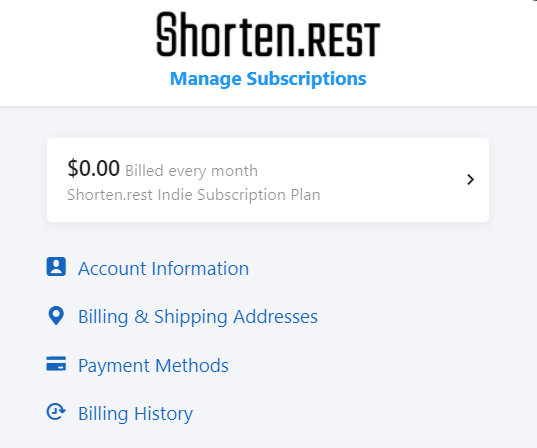 Click on the plan you currently have, listed on the top of the pop up box. This is currently the Indie plan, billed at $o/month.
After clicking on this, you will see two options: "Edit Subscription" and "Cancel Subscription". Click on "Edit Subscription".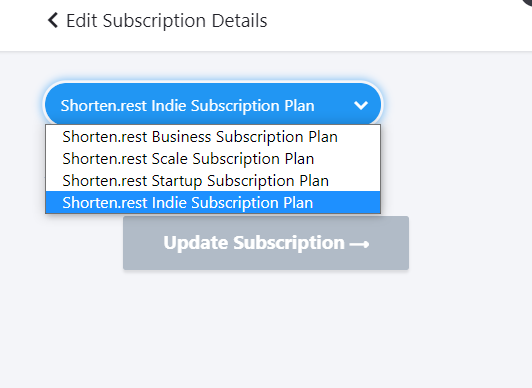 A drop down box will show the various plans. Choose the one that works best for you, and then click "Update Subscription". Your new subscription will be charged to the credit card on file.