A third of the world's websites are powered by WordPress as of 2020.
Having branded, shortened URLs are also important for sharing posts and collecting click data from that link.
With these two in mind, Shorten.REST has created the WordPress Branded Sharebox plugin.
The plugin allows you to create your own group of share buttons. When people click on the buttons to share the link, they are sharing a short, branded link that you can collect click data from. You can do this because you have attached meta tags on these branded links to collect data.
The plugin will end up looking like the following, except in the "share" box will be your own branded link (our branded domain is "short.fyi", and your link will have your domain name attached to it).

To begin, log onto your WordPress account, choose the website you'll add the plugin to, and navigate to your site's dashboard.
Scroll down the left side menu and click "Plugins" > "Add New".
On the right side of the page, you should see a box that says "Search plugins…"
Type in "wordpress branded sharebox"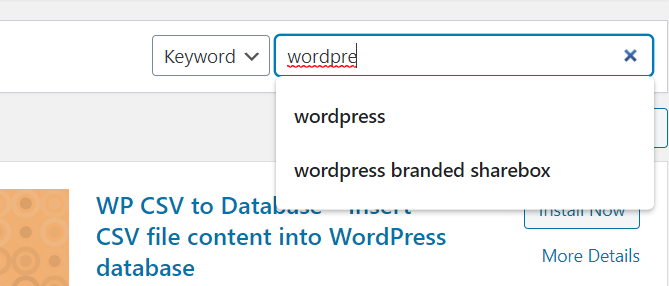 You should find this plugin: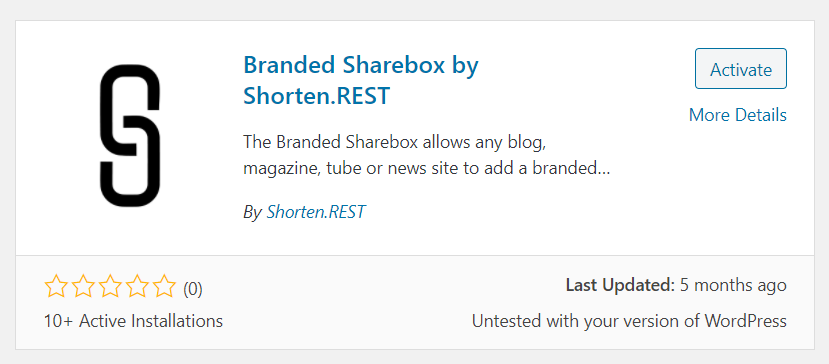 You should have "Install Now" as an option for your plugin. (We have already installed the plugin, so ours says "Activate".)
Click "Install Now". And when it's done installing, click "Activate".
You have now installed the WordPress branded sharebox plugin.