Zapier is the go-to service for connecting apps and sending data between them. Zapier connects your app with 2000+ other apps, including popular ones like Google Analytics, Salesforce, and Shopify.
Naturally, Shorten.REST has recognized the importance of data sharing for improving your venture's operations and has built a Zapier integration.
To integrate Shorten.REST with any of your other apps, search for Shorten.REST on Zapier. Then search for the app you want to integrate it with in the search bar.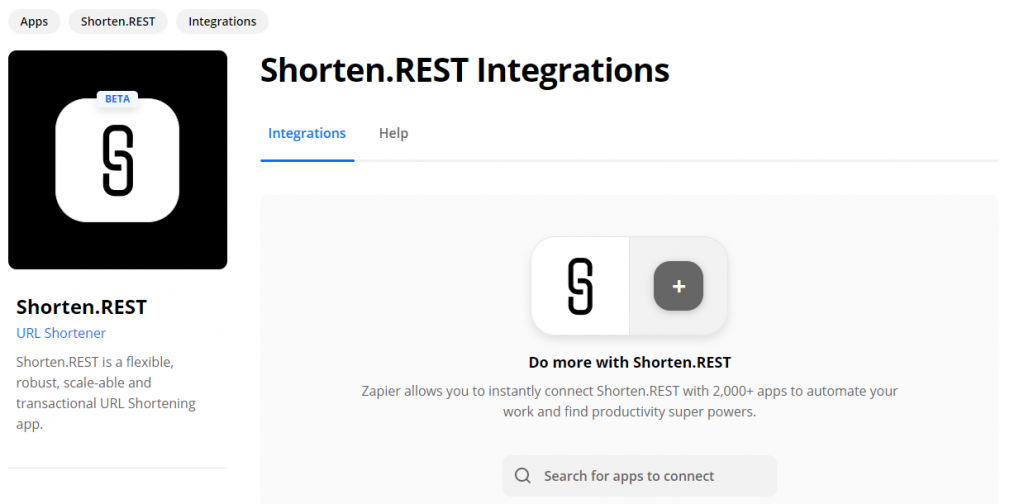 For this example, we will connect Shorten.REST with Shopify.
When connecting the two apps, there are a series of triggers that you are able to set. These are actions that the app you're connecting with (in this case, Spotify) can perform.
One a trigger happens (e.g. a new customer makes a purchase) you can choose what happens next.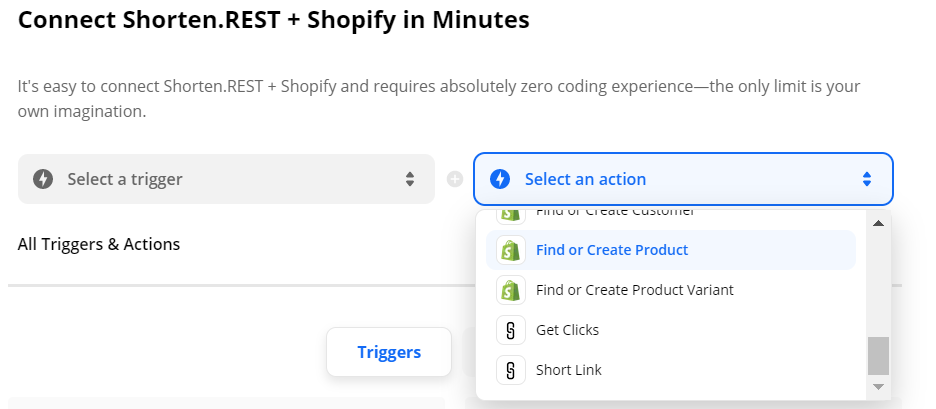 With Shorten.REST, you can either be getting click data, or you can generate a short link.
First, you have to authenticate both of your accounts. This is essentially linking your two accounts.
Then choose which app will be the trigger. Choose the triggering event you want to share with your connected app. This will automatically begin recognizing trigger events.
Then, choose the resulting action of the other app.
Finally, choose what data you want to send from one app to the other, and then you're done.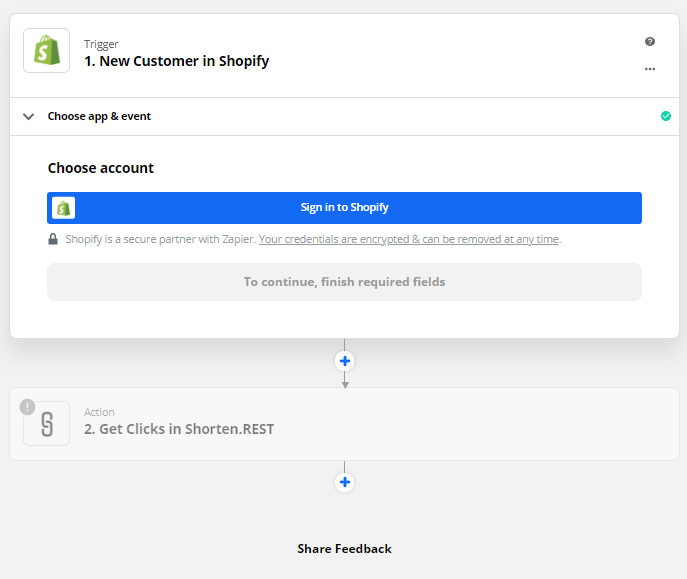 We and Zapier have done our best to streamline this process to connect your apps and start measuring data within minutes.