Go to the Shorten.REST app login screen.
At the bottom of the login box, click "Reset Password".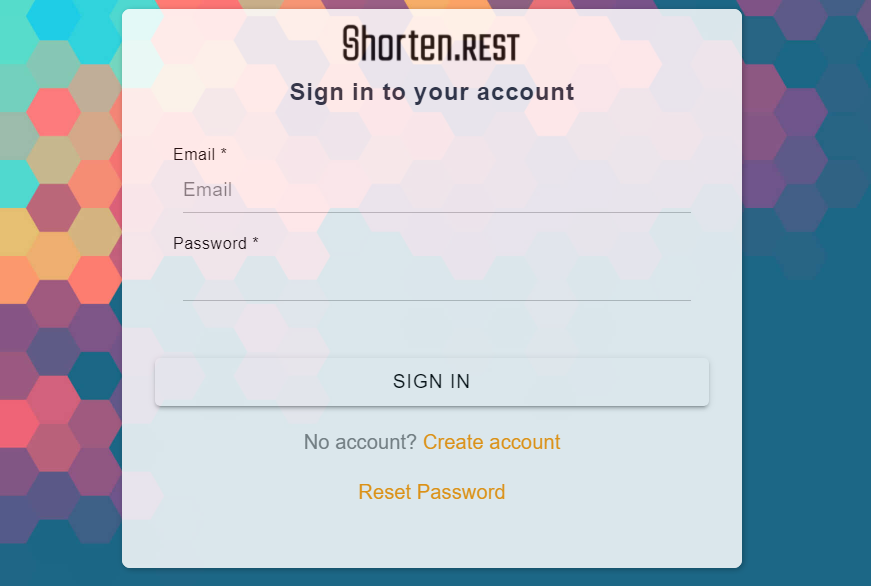 Once you click that, you will be asked for an email to verify your account. Enter the email attached to your Shorten.REST account, and click "Submit".
After that, a verification code will be sent to your email. Find that email in your inbox. Copy the verification code, and then go back to your Shorten.REST login page.

Paste the code where it says "Code" in the login box. Then enter a new password, and click "Verify".