Shorten.REST is a link shortening and management app that allows you to take full control of the Shorten.REST API to generate unique, branded URLs that can be tracked with the addition of meta tags and code snippets that allow you place tracking Pixels on several social media channels.
You can generate and deploy an unlimited amount of branded links, and your account will track an unlimited number of clicks on every subscription plan. Shorten.REST's fast API calls and guaranteed uptime are possible due to our cloud hosting service, which is free for you.
Different subscription plans are available: Indie, Startup, and Business. Upgrading your plan allows for more domains to be added, a greater number of API calls/second, and a greater number of free API calls/month.
Our URL shortening service has more API capabilities than our competitors, without the pain of having to set up domain hosting, deal with difficult coding, and without taking forever to set up your links. See how we stack up to the competition here.
The Shorten.REST API is easy to use. Simply add your domain to your account. Then choose your default destination (location-based), meta tags, and snippets (pixels for Google Analytics, Pinterest, Facebook, etc.). You choose from a dropdown menu.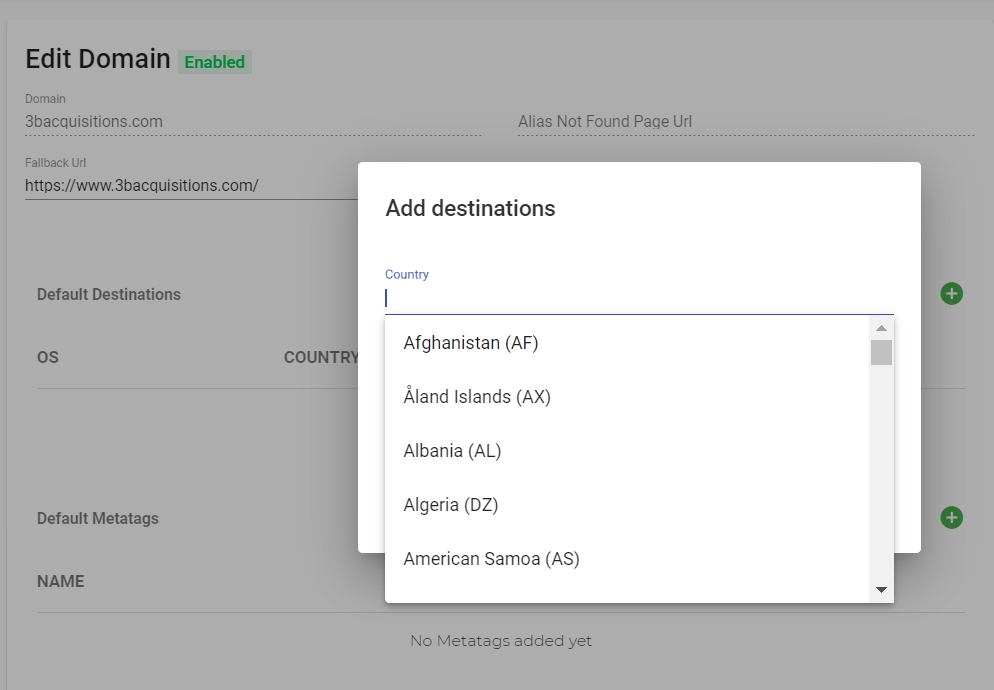 After that, you can start generating branded shortened links with unique vanity URLs. You can integrate Shorten.REST with several apps, including Zapier, Slack, and a Chrome extension, among others, using your unique API key.