Chrome extensions exist to allow you to access apps from your Chrome browser. The advantage here, in terms of using the Shorten.REST Chrome extension, is that you are able to shorten the URL of the page that you're looking at on your browser without ever having to navigate to the Shorten.REST app.
Here's how it works:
After you've set up your Shorten.REST account, come back to this website and scroll to the bottom of the page. In the footer, click on "Chrome Extension". It's under the Resources column.
From there you will be directed to the Shorten.REST chrome extension page. Scroll down to the bottom of this page until you see the :Install Now" button.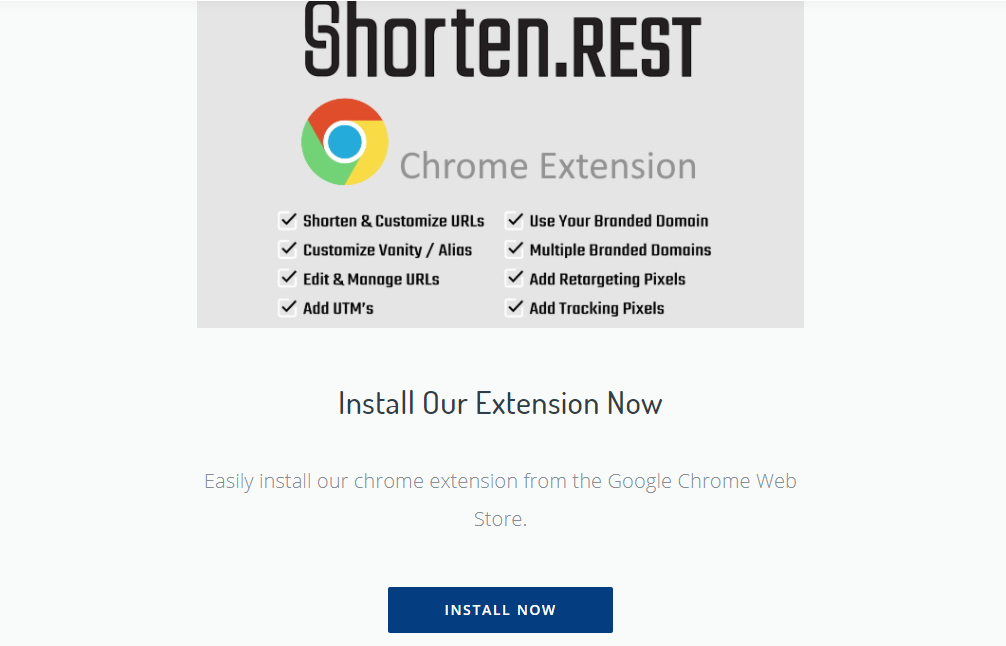 From there you will be taken to the Google Play store. Click "Add to Chrome".
When you click on the extension after it's installed, you will see this message: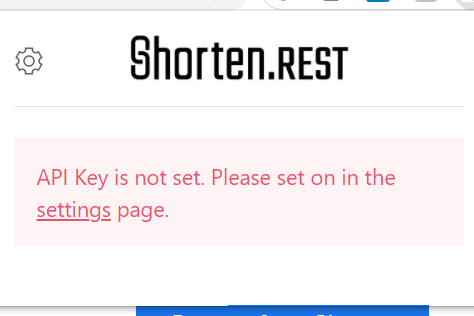 This just means that you have to go back and get your API key from your Shorten.REST account.
To do this, log onto your account in the Shorten.REST app.
Then click on "Settings". You should see your unique API key on the right side of the page. Click on the copy icon.
Then go back to your Shorten.REST extension. Click on the underlined "Settings" in the red box, and paste your API key there.
After that, you can edit your domain settings by clicking on the gear symbol on the top left side.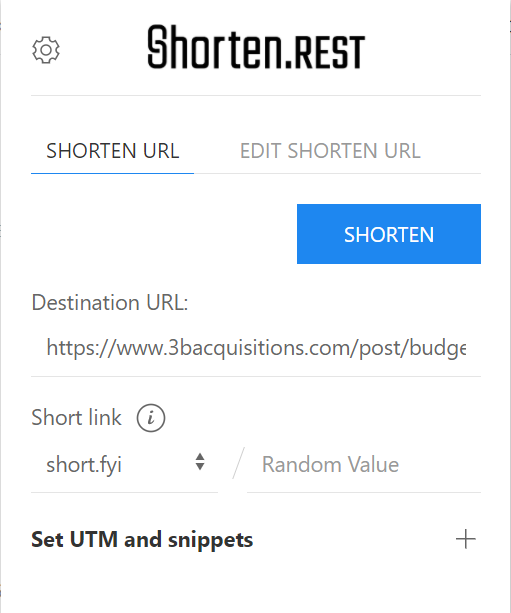 When you create a shortened URL, the destination is automatically set to the page you are viewing on your browser when using the extension.
From there, you can edit the link's vanity URL, set UTM parameters and add snippets, essentially everything you would do on your account dashboard — without ever having to log into it.
This makes creating shortened URLs faster, as you're already on your destination URL and know exactly where you're sending your users with that link.