First, log onto your Shorten.REST account.

On the left hand menu, click "Shorten Link".
Paste your destination URL (the place you want people to end up when they click on the link) in the "URL to shorten" box, and click "Create".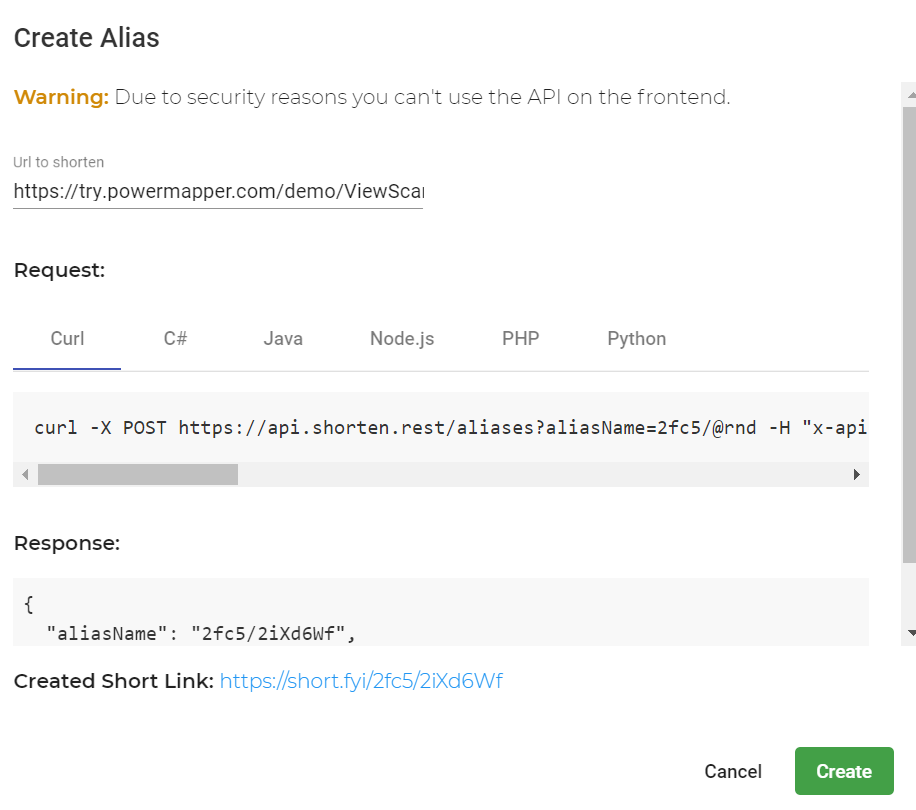 At the bottom of the form should be a section called "Created Short Link".
That blue hyperlink is your shortened link.
If you have already entered your branded domain name, then short.fyi would be replaced by your domain name. You can also add a custom vanity URL to the link to change the random string of letters and numbers to something easier to type, and more relevant to your destination URL.